Tutorial Video:
Step-By-Step Instructions:
The Report Vault stores your recurring report package for each processed payroll. To view reports in your Report Vault, simply click on any check date to view the corresponding reports.
From here, you can download each report individually by clicking on the title link. Or, you can download all reports by selecting Download All (will download a .zip file of all reports for the selected check date) or Download Consolidated PDF (will download all reports as a single combined file).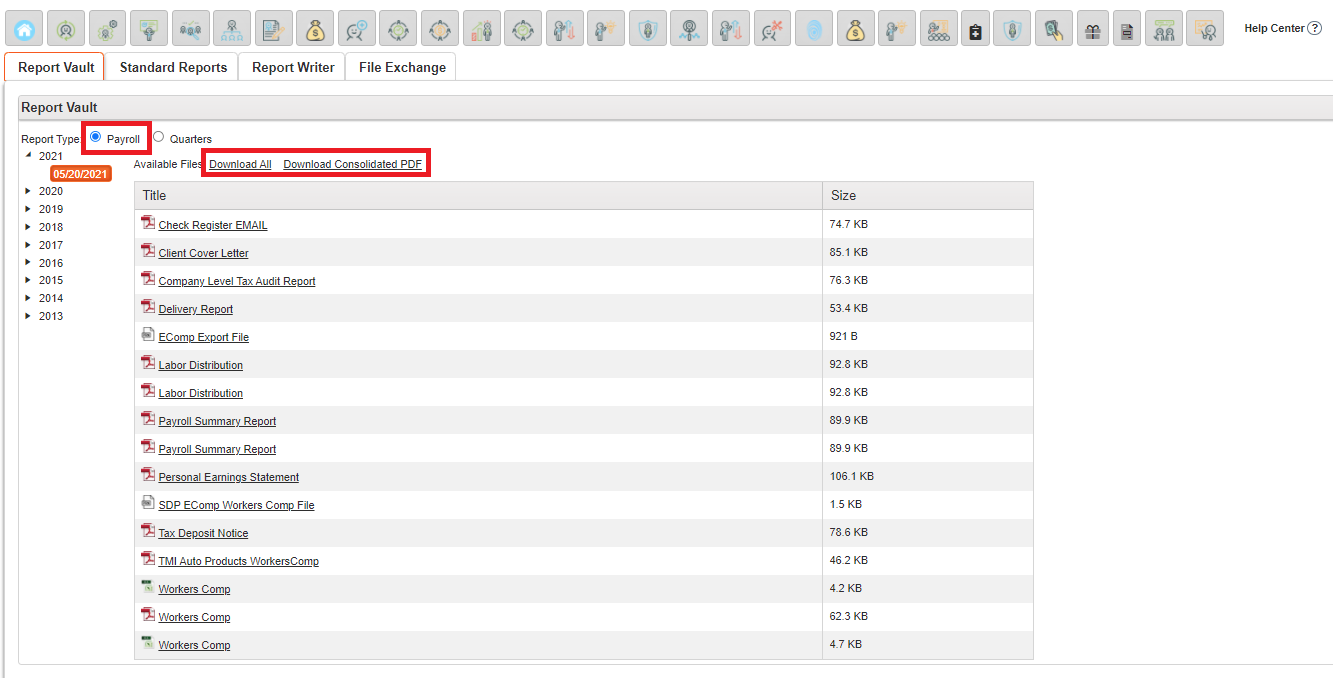 Similarly, quarterly tax returns can be viewed by selecting the "Quarters" radio button.