NOTE: YOUR COMPANY MAY NOT HAVE THIS FEATURE ACTIVE
To access the employee directory, simply search the employee's name in the search bar found at the top of your screen: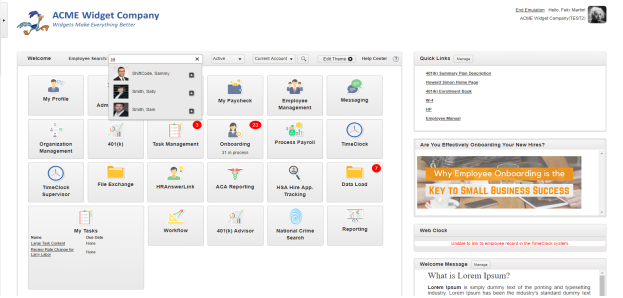 Once you have found the employee you are looking for, simply click the directory icon found next to the employee's name:
Clicking the employee directory icon brings up the following pop up providing you with the information you need! If your company enables the organizational chart feature than this pop-up will even provide you with a snapshot of your organizational chart showing you exactly where the employee sits in the organizational structure.
The Company Directory can also be found on the home page below your modules: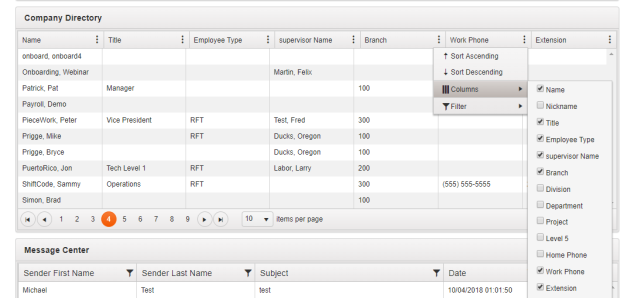 The employee directory module located on the home page will also provide you with a way to easily find any employee information you may need. This directory is also completely configurable to show the exact employee information you are looking for.