Integrating your payroll information and General Ledger (GL) can have a huge impact on your business. This type of integration allows you to import payroll data directly into your accounting system, saving you time and reducing data entry errors.
While our General Ledger (GL) module includes export options to Excel and IIF, we also have a QuickBooks Online Integration that will automatically send your General Ledger data to QuickBooks Online when you complete your GL.
Tutorial Video
Step-By-Step Instructions
To connect QuickBooks Online to your General Ledger, start by launching the General Ledger module in your HRIS portal.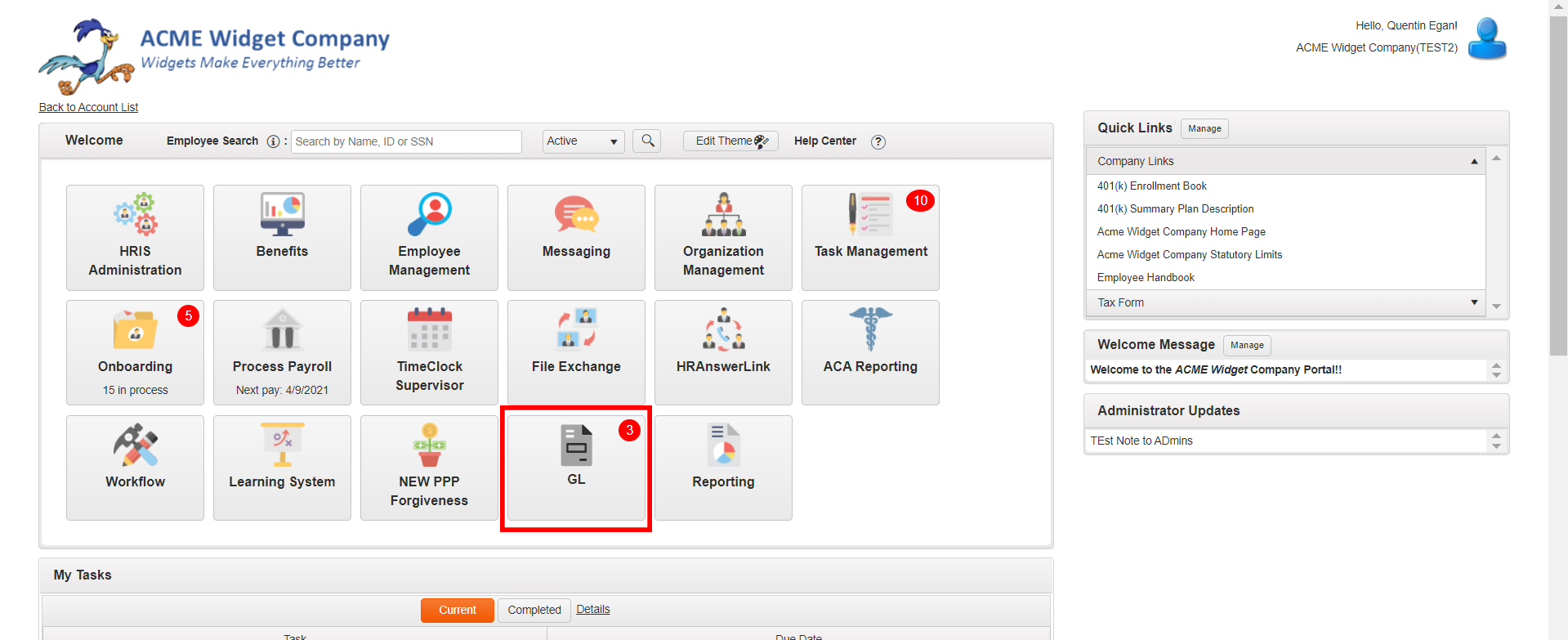 Once you have opened the module, select the Options tab.

Then, select Connect to Quickbooks.
Top Tip: Make sure your pop-up blocker is disabled to ensure this step works properly!
This will open a new window for you to sign in to your QuickBooks Online account.
Once you have signed in, select the Connect button from the prompt.
Once you have connected your QuickBooks account to the General Ledger module, you can select to automatically send your GL data to QuickBooks Online using the checkbox on the Options tab of your General Ledger module.
Now that your QuickBooks Online account is connected, your General Ledger will display in the Reports section of QuickBooks under Journal Reports for all future GLs processed.