The Task Management Module is a widget on the home page of your HRIS Portal where you can find all of your Tasks administered through Workflows.
View Your Tasks
You can view your tasks directly from your HRIS portal home page in the My Tasks widget. The default is to only show Current tasks; however, you can also click Completed to show your completed tasks instead.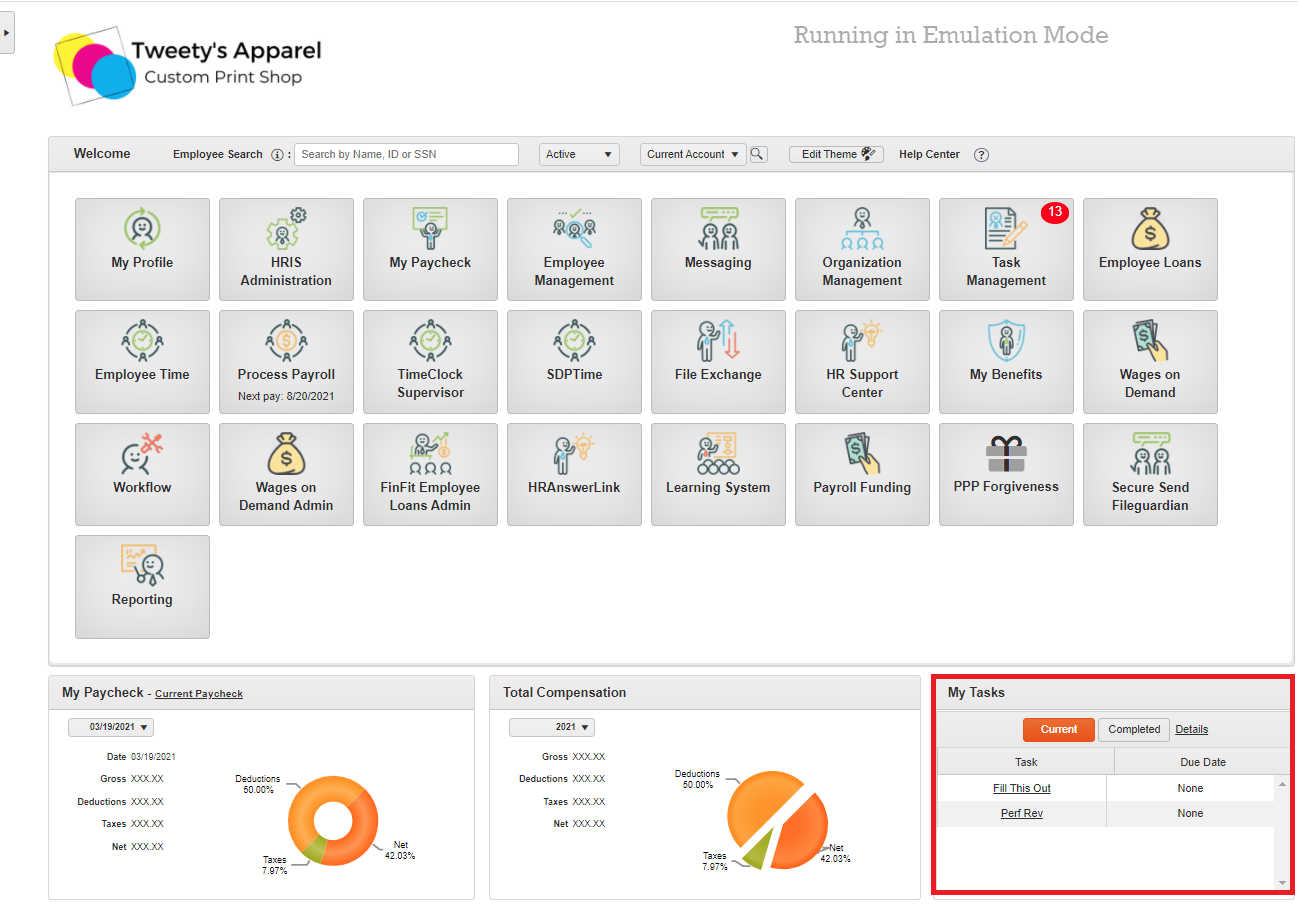 Additionally, clicking Details will launch the Task Management module in a new window to expand your view of all tasks.
Top Tip: Uncheck the box to Only display incomplete tasks to show completed tasks as well!

Clicking on any Task name either from the Task Management module or from your home screen widget will allow you to view and complete the task.
Enabling Task Management For Users
If you haven't already, you can enable the Task Management widget for users with specific roles by customizing their role access to include the My Tasks module.