Categories are a great way to create custom groupings for Quick Links and Files to help organize your data.
Category Types & Examples
An example of Categories utilized for Quick Links is:
An example of Categories utilized for Employee Management > Files is:
How To Add Categories
To add or set up Categories, go to HRIS Administration > Company Details > Categories.
Then, click Add Category.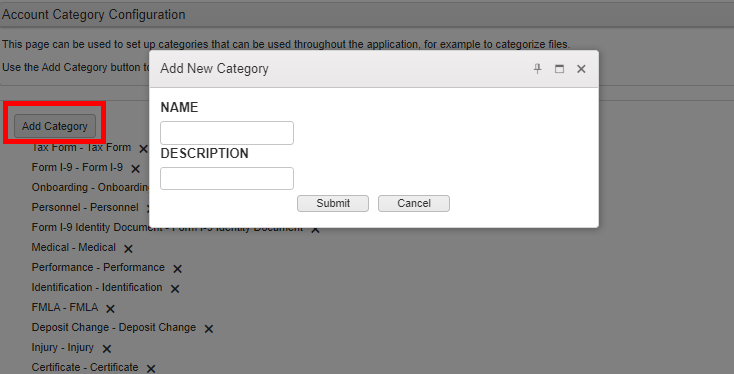 Enter the name and description of your desired Category and press Submit to save your changes. Then, the next time you add or edit a Quick Link or upload an Employee File, you will have the option to Categorize it using your new Category.